THE POWER OF MOOD
October 1, 2022 | 7 PM
Centennial Chapel
Olivet Nazarene University
1 University Drive
Bourbonnais, Illinois
This concert will feature Johannes Brahms' magnificent Symphony #1, a fantastic work with each movement so different and the final movement is one of the most noble works ever written. We will have a live alpine horn demonstration as well! Next in the program will be the powerful but quiet Theme from Schindler's List by John Williams. And the program will end with the moving Custer arrangement of Selections from the Lion King.
---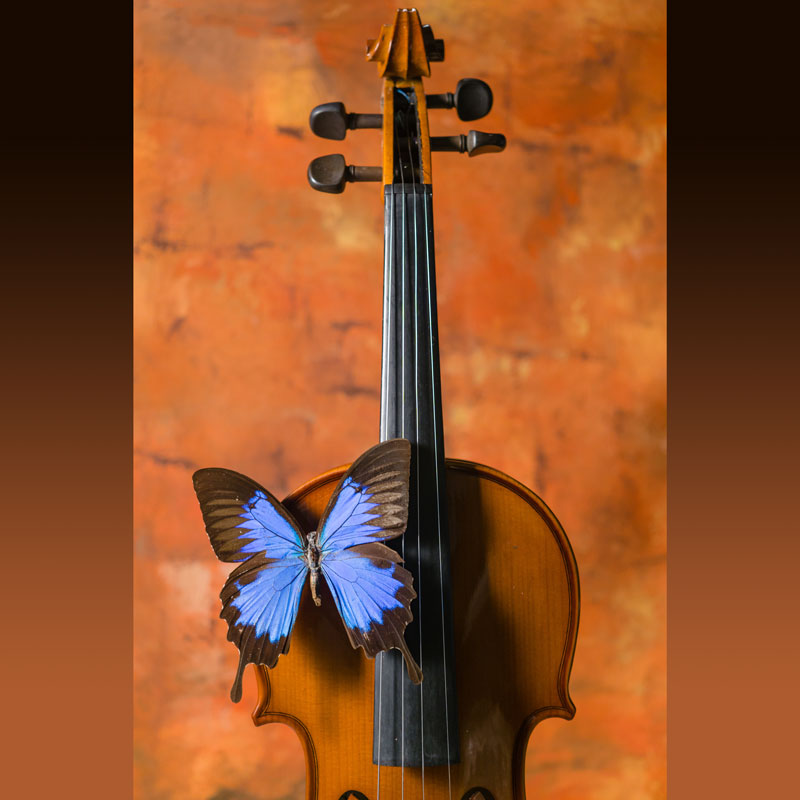 THE POWER OF NATURE
November 5, 2022 | 7 PM
Asbury United Methodist Church
196 S. Harrison Avenue
Kankakee, Illinois
Our November concert will be a chamber orchestra concert, featuring our KVSO Principal Oboist Laura Neisler performing Domenico Cimarosa's Concerto for Oboe and Strings. It will also include Wolfgang A. Mozart's Symphony #25 I. Allegro con Brio (the opening work used for the movie Amadeus), Samuel Barber's gorgeous Adagio, Edvard Grieg's Scandinavian Heart Wounds and Last Spring and Kareem Roustom's exciting new work Dabke.
---
CELEBRATE THE HOLIDAY TOGETHER
December 4, 2022 | 3 PM
Dr. Kay Green Auditorium for the Performing Arts
Lincoln Cultural Center
240 Warren Avenue
Kankakee, Illinois
The December holiday program is always a season favorite! Our Concertmaster, Christopher Gottardi-Littel, will be our featured soloist playing Winter from Antonio Vivaldi's Seasons. Then we will play four works focused on riding in sleighs together – Sleigh Ride by Leroy Anderson, another Sleigh Ride by Frederick Delius, Schlittenfahrt (Sleigh Ride) by Wolfgang A. Mozart and Troike (a sleigh ride) from "Lieutenant Kije". The second half of the program will have our sing-alongs, Kwanza Celebration by KVSO Principal Percussionist Steve Betz, Festive Sounds of Hanukkah arranged by Bill Holcombe and a hilarious arrangement by Jim Stephenson titled BasSOON it will be Christmas!
---
POWERFUL WOMEN
March 4, 2023 | 7 PM
Morning Star Baptist Church
570 N. Harrison Street
Kankakee, Illinois
We so enjoyed this past season's concert at Morning Star Baptist Church in Kankakee that we will go back there again in very early March for a program subtitled Powerful Women. This program will feature Morning Star Baptist Church choir members and KVSO Chorus members singing works including a very cool Abba Medley and Dancing Queen/Waterloo Encore, both arranged by Gary Fry. Also on the program will be an Octet for Brasses and Piano by woman of color Florence Price (we did her Symphony #3 here last year and it was met with great enthusiasm), as well as the terrific Robert Russell Bennett arrangement of Sound of Music and a Calvin Custer arrangement of Beauty and the Beast.
To purchase tickets, please click here.
---
THE POWER OF MUSIC
April 23, 2023 | 7 PM
Kresge Auditorium, Larsen Fine Arts Center
Olivet Nazarene University
1 University Drive
Bourbonnais, Illinois
Our final concert in April will feature the powerful Symphony #5 by Dmitri Shostakovich, one of the most interesting and massive works written in an effort to save Shostakovich's career, as well as his attempt to artistically express his disdain for what was happening politically in Russia in 1937. Also on the program will be Henry Mancini's arrangement of Andrew Lloyd Webber's Jesus Christ Superstar and my old friend John Whitney's arrangement of Howard Shore's Symphonic Suite for Lord of the Rings.
To purchase tickets, please click here.
---
Independence Day Concert and Celebration
Date and time to be determined. Please check back later and visit our Facebook page for updated concert information.